About 150 yards from the house is the Aparthotel Sant Jordi. They have a well stocked supermarket and a nice bar and restaurant. They also have a swimming pool which is accessible if you spend something from time to time in their bar, restaurant or shop.
aparthotel pool

about 150 yards from house
Restaurant Caracol is a pizzeria and restaurant with bar about 400 yards from the house. They have a beautiful big pool and welcome visitors.
Caracol Restaurant and pool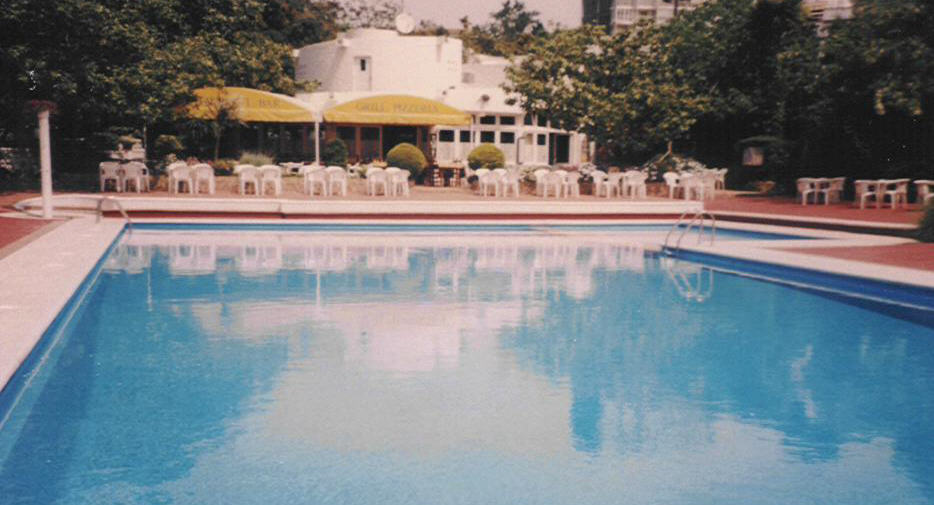 about 10 minutes walk from house
kiddies play park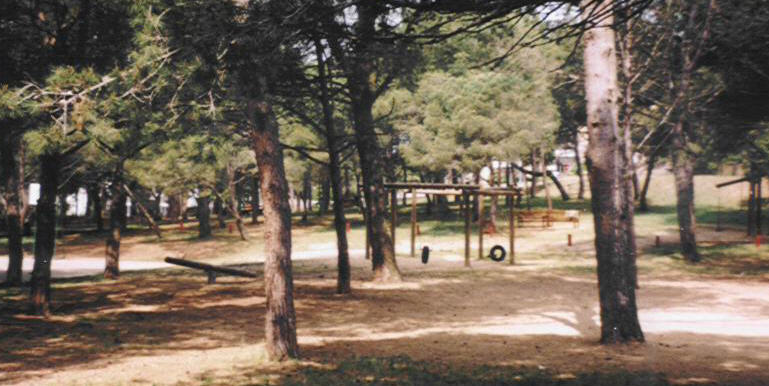 about 250 yards from house
About 250 yards from the house and on the road to Caracol there is a superb kiddies play park under the trees. It has swings, see-saws, rocking horses and a mock tractor and trailer. A great place to take the kids if you want to relax and read your book.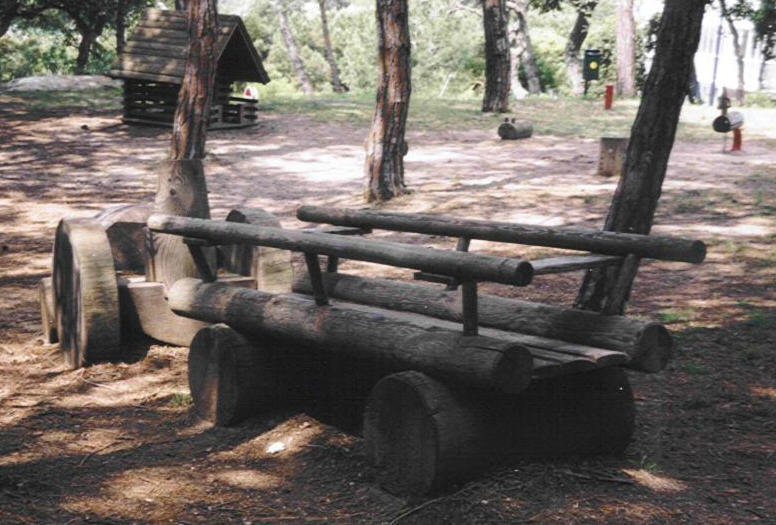 tennis courts just 50 yards away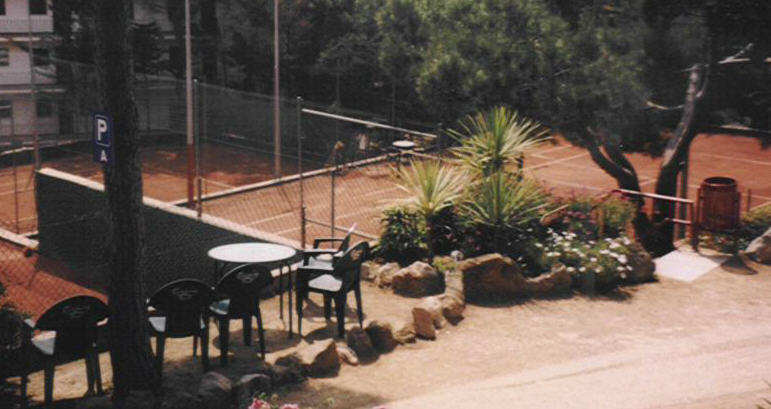 don't forget your rackets
LOBS CAP ROIG is a group of tennis courts just about 50 yards from the house. The courts are high quality packed earth. They cost about 6 Euros per hour and if you have forgotten your raquet they have equipment to hire too. They have a small pool available for players and for non-players there is a small charge.
tennis court pool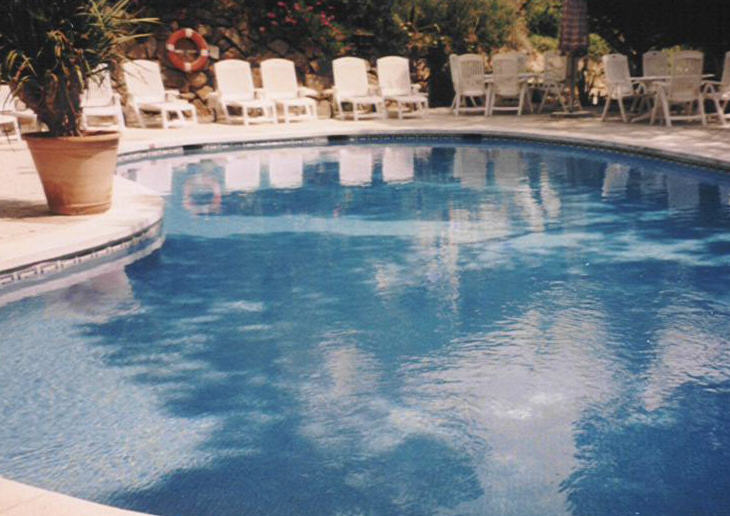 cool off after the game
WATER PARK Aquadiver is a super water park with monstrous slides and pools etc. It is about 1000 metres from the house. It costs about 15 Euros for the day but they often have family offers.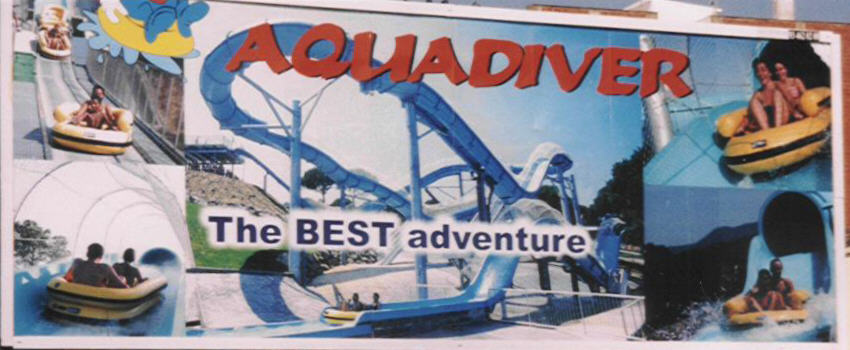 This is just a small selection of things in Platja d'Aro.